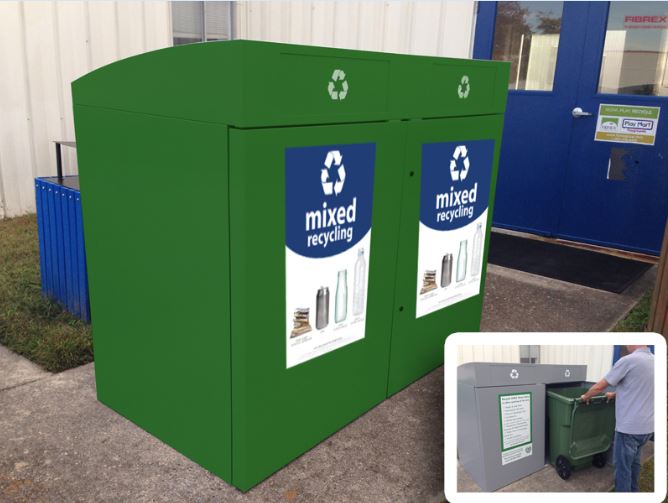 City officials in Baltimore have introduced a new initiative called "Clean Corps," which will rely on residents to make pledges to keep the city clean through door-to-door campaigns and organized block-wide cleanups. Mayor Stephanie Rawlings-Blake said the goal of the initiative is to connect residents and businesses across the city with one common goal of keeping city streets cleaner. No neighborhood should feel alone in their efforts, she said. The initiative was announced at the 16th annual "Mayor's Fall Cleanup" event that was held on Saturday, where volunteers gathered to collect trash and paint storm drains.
"The city of Baltimore, like many cities across the country, faces issues that plague our streets, create health issues, pollute our waterways and reduce property values. Litter can be found blowing across the streets of Baltimore. It's just wrong, and we know that we can do better," Rawlings-Blake told the volunteers on Saturday.
The city of Baltimore is showing a green thumb in other areas, as well. Baltimore's "Mr. Trash Wheel," an invention that has removed 331 tons of garbage from Baltimore's harbor, has been recently making a splash on Reddit. Additionally, a high-tech plastic recycling plant is expected to soon be built in Baltimore with help from the Closed Loop Fund.
The latest innovation from the Fibrex Group, the Revolve Recycler dual stream recycling container, would benefit the City of Baltimore's 'Clean Corps' efforts. This dual stream receptacle holds 2x 95 gallon carts and is an automated collection method that can easily be emptied by trash haulers in parks and streetscape areas. Call us at 1-800-346-4458 to learn more!
~Portions By Kristin Musulin | WasteDive | October 26, 2015