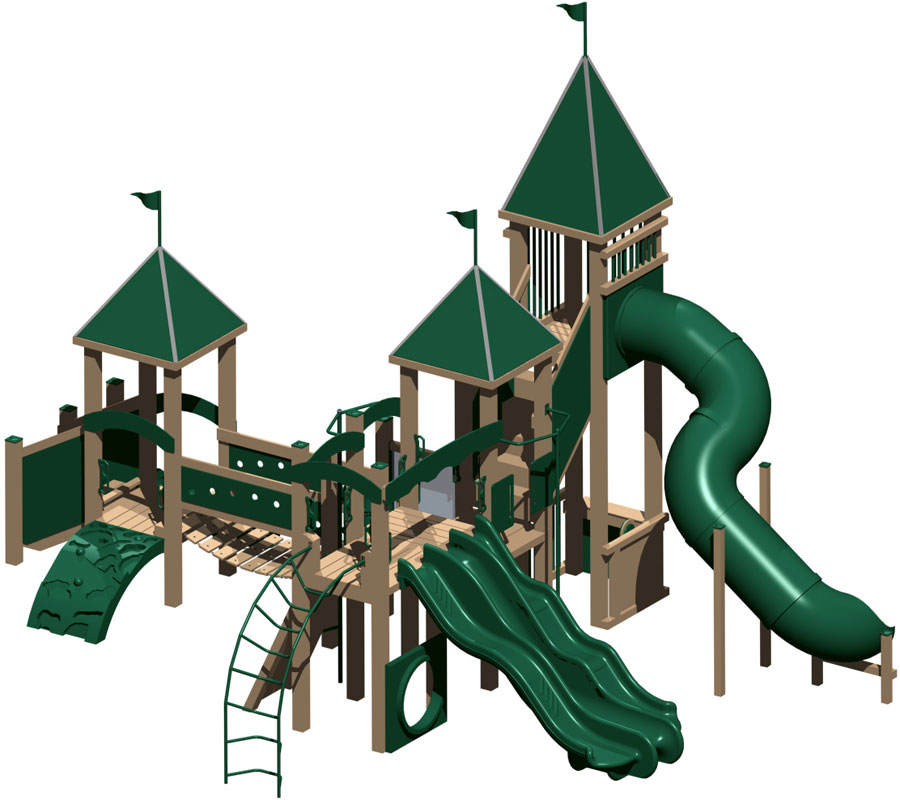 School playgrounds are a hot topic. Kids need to play and schools need playgrounds. Across the nation, many of the pressure treated wood playgrounds are coming down to be replaced, with safer, more durable and reliable material.

Fibrex Group offers a wide variety of recycled plastic lumber playground equipment and benches. This playground equipment is made of Durable, maintenance-free recycled plastic, that never requires sealing or painting and will not rot, crack or splinter.

With our nations children suffering from obesity, increased stress and vitamin D deficiencies, playgrounds need to be an integral part of the school day. With the increased focus in schools on recycling and reducing carbon footprints, bring "green" into your playground blueprint. This playground equipment, manufactured with 100% recycled plastic milk jugs will enhance your school, develop healthier, more active children and can aid as discussion point as a part of the children's lesson plans.

Your school can choose from a wide variety of standard configurations, or create the park or playground of your dreams along with one of our designers. We offer complimentary 2D & 3D design and site plan services; a visual aid which can increase your ability to raise funds for development. Fibrex is happy to visit your site for a free consultation. Call or contact us for your free full color catalog.