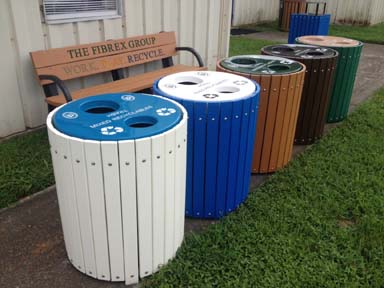 In the months after September 11, the Bush administration and the US Congress decided that Americans would be safer from terrorists if they combined 22 federal agencies into a single unit. This included the Coast Guard, the Customs Service, the Secret Service, the Immigration and Naturalization Service, the Transportation Security Administration, the Federal Emergency Management Agency, the National Infrastructure Protection Center, and the Animal and Plant Health Inspection Service, to name just a few. It was the largest reorganization of the federal government since the creation in 1947 of what would become the US Department of Defense.

The new Department of Homeland Security would have 180,000 employees and a $36 billion budget, but its supporters promised it would be nimble. The project, located at St. Elizabeth's Hospital (a former mental institution), is the largest construction project in the District of Columbia since the Pentagon was completed in 1943. There are herds of deer, a flock of wild turkeys, and a bald eagle that reside in the fenced-in facility in Anacostia.

The GSA decided that they wanted exterior recycling stations that had the ability to collect two streams in high traffic areas throughout the West Campus. Fibrex's Envirodesign Combination Trash/Recycling Containers were a perfect solution to their needs! These receptacles are made from 95% post consumer content recycled plastic (milk jugs). These two-compartment (2x 21 gallon) containers are designed especially for the collection of both waste and recyclables at non-residential locations.

Recycling and waste reduction programs can provide cost savings to any organization. Initial costs are offset by reduced trash disposal fees and less waste creation. A visible commitment to the environment will also result in intangible benefits to employee morale and the public perception of the organization. The DHS and GSA realize that it is paramount to establish a successful recycling program that maximizes cost savings by ensuring employees actively participate at their place of work while doing the right thing for the planet.

Since 1990 Fibrex Group www.fibrexgroup.com has been known for its innovative product line of green design recycling containers, waste receptacles and site furnishings. Our aesthetically pleasing products combine outstanding durability and environmentally friendly practices with affordable high-end design and performance. Fibrex Group products are made with sustainable resources containing the maximum amount of post consumer recycled content and require minimum maintenance. Providing attractive and user friendly recycling receptacles in high visibility public spaces promotes good environmental stewardship while reducing waste and increasing recycling participating rates.