Grant Opportunities for Playground Projects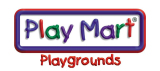 List of playground grants available:
Carol M. White Physical Education Program (aka PEP Grant)
NEA Foundation Student Achievement Grants
Gates Family Foundation Capital Grants
Lego Children's Fund
NFL Keep Gym In School Grant
Head Start Body Start Play Space Grants
The Helen and Arthur E. Johnson Foundation Grants
L.L.Bean Conservation and Outdoor recreation Grants
American Medical Association Healthy Living Grant Program
General Mills Youth Nutrition and Fitness Grant
Recreational Trails Program
The Home Depot
Shade Structure Grant Program
Christopher and Dana Reeve Foundation
GreenWorks Grants
Community Entitlement Grant (Housing and Urban Development)
National Environmental Education Foundation
Lowe's
American Honda Foundation
DonorsChoose.com
Ing Unsung Heroes
Ing Run for Something Better
Kids in Need Foundation
Melinda Gray Ardia Environmental Foundation
Community Facilties Grant Program
National Trust for Historic Preservation
Finish Line Youth Foundation
Hasbro Childrens Fund Grants
W.K. Kellogg Foundation Grants
Outdoor Classroom / Garden Grants:
Wild Ones Seeds for Education
Annie's Grants for Gardens
Kids Gardening
The Herb Society of America Grants
Project Orange Thumb Grant
Mantis Awards
Grant Finding Resource Pages:
Grants4Teachers
Playground Grants
eSchool News
Grants.gov
SchoolGrants.com
Peaceful Playgrounds
Fund-Raising Ideas:
*This list was last updated on May 1, 2013 in an effort to assist possible customers of Play Mart in seeking funding for their play area projects. Not all grant opportunities are on-going, see individual web sites for details and deadlines.
List compiled by Jennifer VanWormer of Go Play, Inc.