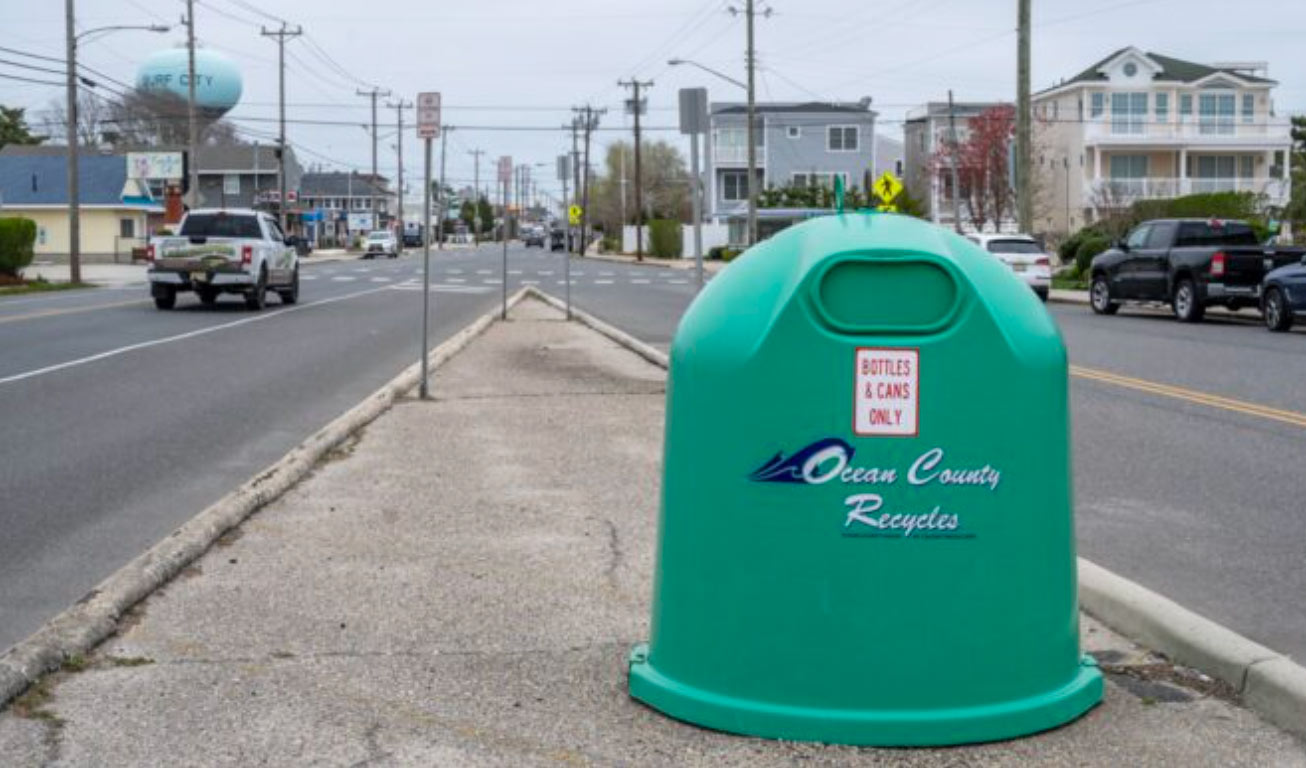 Ocean County's recycling program had its most profitable year in 10 years in 2021. "Our residents have embraced recycling in Ocean County since it was first instituted in 1985," said Ocean County Commissioner Barbara Jo Crea, who is liaison to the county's recycling program. "After a few down years we have returned to a most robust profit as we continue to improve and expand our recycling programs. Our total revenues in 2021 were the second highest of all time and the highest since 2011. "This is very good news for our residents, our municipalities and for our environment."
Like other counties throughout the state, Ocean County found itself struggling in maintaining its regional recycling programs and keeping them cost effective starting in 2019. "The market for recyclables took a big hit when China began declining the materials it was being sent," said Crea. "We found ourselves with a lot of recyclables and nowhere to send them.
"To develop a more marketable product, the board of freeholders (the former name of the Ocean County Board of Commissioners) at the time made the commitment to invest in the county's recycling program in order to improve equipment and the cleanliness of the product," said Crea. "Ultimately, the board's investment of over $5 million along with the materials recovery facility operator's investment at the Northern Ocean County Recycling Center in Lakewood, and combined with an improved global market, enabled 2021 to be Ocean County's most profitable year in a decade."
Ocean County's Recycling Program uses recycle bins from Fibrex Group. If you are looking for Igloo Recycling Containers like the bins they are using at Ocean County, contact Fibrex Group.