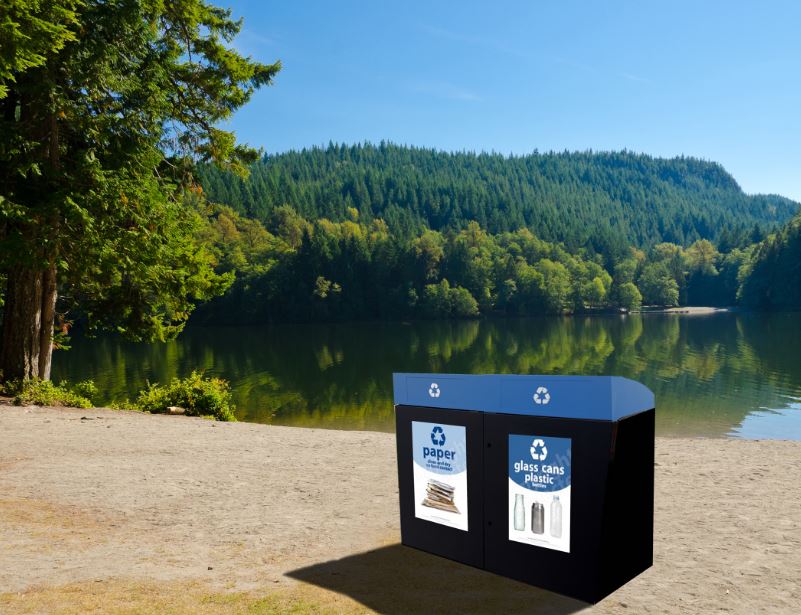 Visitors to four of Santa Maria's most popular parks will see several new additions in the form of 95-gallon plastic recycling bins.
"These parks have special containers that are there to promote recycling," said Jeff Clarin, Utilities Manager/Deputy Director for the City of Santa Maria.
The City of Santa Maria formally launched a new recycling program. With several city officials on hand, joined by several members of the community organization CAUSE, it was announced recycling will once again be an option at city parks.
"We had recycling back in the early 90's. There was a lot of contamination and it was not worth it to pick it up as recycling," said Clarin.
Now, visitors at these Parks will have the opportunity to place recyclables in the specially marked blue-colored containers.
"It is very important to put the right items into the recycling bin," said Clarin. "The more contamination you put into the recycling bin, the less value it has where we can actually recover as recycling."
The program has actually been in operation since March, when it was launched during a test period. The City says park visitors were so successful at placing the right items in the right bins, the program has now been officially rolled out.
The lids have pictures on them so you can see what you can and cannot recycle. It's very simple, you look at the pictures and see what you can recycle; what's not in the picture, you put in the trash.
The City has been assisted with its new recycling program by the CAUSE Youth Committee, which includes several area teenagers.
In its short run, the public service announcement has already played a vital role in spreading awareness regarding the new campaign.
"It's been received well." "We have it on English and Spanish channels and we've had it shared thousands of times on Facebook."
For the teens who helped produce the clip, they feel like it's another way for older community members to understand the positive impact the younger generation is making in the area.
With the containers in place at the four City parks, Santa Maria officials are now looking to the future and hoping to bring more containers to other parks later this year.
Just like trash at City parks, the new recycling containers will be also collected by the City's Utilities Department.
For more information on park recycling programs and outdoor commercial recycling containers, contact The Fibrex Group.
keyt.com