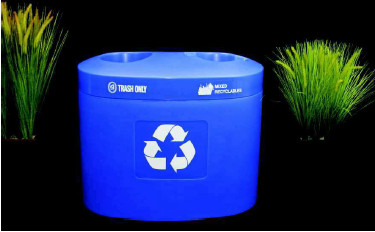 It's time once again to celebrate Earth Day by participating in activities that show our appreciation for the natural beauty of our planet and our commitment to combating environmental pollution. Your workplace may not seem like the place to celebrate or discuss Earth Day, but in fact it is the perfect environment.

Make it important to your employees to celebrate or recognize Earth Day in some way. Here are some ideas.

Team Building through Recycling- Make recycling a team building affair. With new office recycling bins for each team, see which team can recycle the most. See which team can recycle more various items, too with prizes for all categories. Then bring your recyclable materials to a nearby recycling facility. Which team saved the most money through recycling? Recycling processes are fascinating and fun to watch. Your group will earn some extra change and you can buy lunch for the employees after!

Sit down and set specific goals for recycling and saving energy- It's often as easy as changing your light bulbs, being more conscientious with water conservation, or making a routine trip to a nearby recycling bin.

Plant a tree - Besides being a fun activity, planting trees help to lower greenhouse gas emissions, and they provide a habitat for a variety of other plants and animals. Go to your local nursery, and pick out the perfect tree for around the office.

Plant flowers near your entry or parking lot - Each day as you enter the office, you and your employees will be thrilled when you see the beautiful grounds.

Go on a nature hike at lunch- Nature hikes are a great way to appreciate the beauty of our planet. Pick a park or nearby trail, or visit a new place as a team every year on Earth Day.

The Fibrex Group wishes you a happy Earth Day. We hope that some of these ideas are helpful in your work celebration of Earth Day.