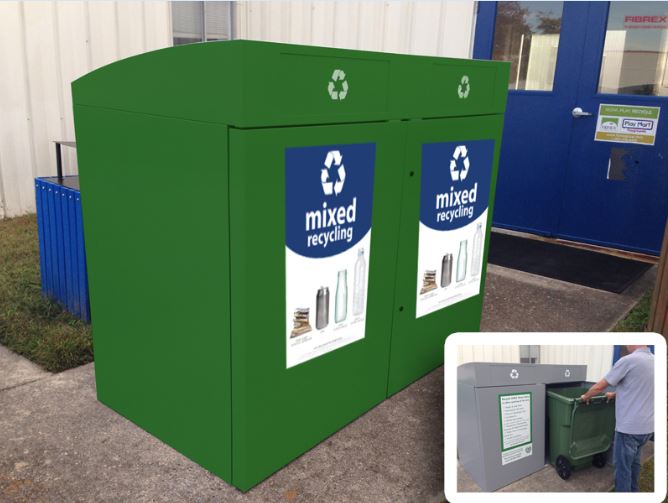 More than $14.3 million in New Jersey recycling grants will be awarded this week through the state's Recycling Enhancement Act. The grant program, based on 2013 recycling performance, is meant to help implement and enhance local recycling efforts, Gov. Chris Christie's administration said in a news release.
Local programs that received high grant awards include Vineland with a $255,217 grant, Brick Township with a $280,093 grant and Toms River with a $174,524 grant.
"Recycling not only conserves resources, it conserves energy, saves money for our local governments, and creates jobs and economic development." Department of Environmental Protection Commissioner Bob Martin said in the release. "I am proud to see the commitment to recycling demonstrated in New Jersey, which has long been the national leader in recycling efforts."
The grant program is funded by a $3 per ton surcharge on trash disposed at solid waste facilities across the state, and grants are being distributed based upon the recycling success of local governments in 2013, the release said.
In 2013, the state generated more than 21 million tons of solid waste, and more than 12 million tons were recycled. This includes municipal waste as well as construction debris and other types of waste, the release said.
"The recycling culture is deeply ingrained in most of us and has become a daily habit in most of our homes, businesses, schools, hospitals and other institutions," said Mark Pedersen, DEP assistant commissioner for site remediation and solid waste management. "Every time we pitch a bottle or can in the recycling bucket, we are pitching in to protect our environment."
The Fibrex Group has supplied many New Jersey townships, boroughs, parks & schools with our state of the art recycling receptacles and playground equipment. Our superior green design recycling containers, receptacles, site furnishings and playgrounds always contain the maximum recycled content so you can feel good about supporting your local initiatives. Work. Play. Recycle.
Posted: Wednesday, December 30, 2015 via www.pressofatlanticcity.com