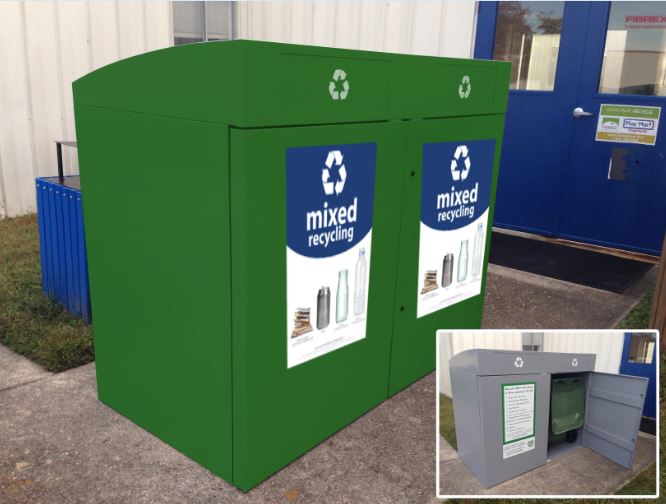 Congratulations to the Finalists for the 20th Annual Recycling Awards! The MassRecycle Board of Directors reviewed all submitted nominations and selected the finalists. It was not easy! Some categories were differentiated by mere fractions of a point! All the nominees should be proud of their work and try again next year.
But now it is YOUR turn to vote and select the winners for the 20th Annual Recycling Awards! Be sure to tell your friends and associates to vote and also visit their Facebook page for additional chances to vote!
The Fibrex Group, Inc. is proud to supply our recycling receptacles to various municipalities in the state of Massachusetts, including Harvard University. Check out our latest unit the Revolve Dual Stream which houses 35, 65 & 95 gallon carts in an attractive housing. This is a perfect unit for outdoor areas, downtown cityscapes, campuses, stadiums and virtually anywhere that carts are being utilized. Give us a call at 1-800-346-4458 to see what we can do for you!
*Info sourced from the MassRecycle website