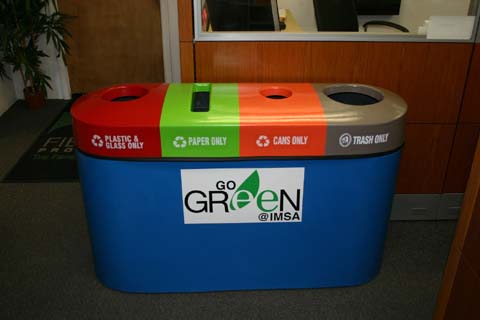 The Green Business Bureau reports that a new study from the nonprofit, Green America, shows that a record number of small businesses are going green.

Some of the survey's findings include:
The green economy is growing much faster than the traditional economy
79% of companies strongly agree that green products and services give them a competitive advantage
75% of companies who sell green products and services saw an increase in sales during the recession
Those are just some of the reasons that Intuit reports sustainability will become a "competitive requirement for small businesses within the next 10 years." Are you prepared or getting left behind? Fibrex Group can assist you with these efforts. With our extensive line of of recycling containers and site furnishings made from recycled materials, it's a no-brainer for your business and your budget. We have been a sustainable products leader for over 20 years, and can even assist in designing custom graphic units for your corporation.

Green business certification will help you save money, increase sales and engage your employees - all while protecting the environment! Fibrex Group can help you achieve your green or LEED initiatives. For more information, contact us.