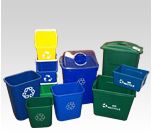 An energy-efficient home does more than slash one homeowner's heating and cooling bills. It can also contribute to job creation, better health and safety, and cleaner air.
Three recent studies highlight the importance of energy efficiency in housing, and point to how little of it exists, especially in affordable price ranges. While the studies examined the use of energy efficiency in affordable housing, their findings could apply to mainstream home building as well.
The price tag
Habitat for Humanity's '2015 Shelter Report' offers some ideas for boosting the use of energy efficiency in home building, and many of them involve financing and government regulations.
The 44-page report says low-income families could benefit the most from living in homes with lower energy bills, but notes that those households are the least likely to be able to afford the upgrades their homes or apartments need to make them more efficient.
Low-income Americans, the report says, spend between 17% and 50% of their incomes on energy, while everyone else spends an average of 4%. That's because many poorer renters and owners live in older homes with too little insulation, old appliances, and outdated HVAC systems.
Even tenants who could afford to upgrade their drafty, single-pane windows to double-pane models or replace a decades-old air conditioner with a more efficient new device might not find the investment worth it in homes they don't own. And their landlords have little incentive to improve the property's efficiency because the tenants are paying the energy bills.
The study pointed to the need for a national energy-awareness campaign that would target distressed communities. Its authors also support government financing for energy efficiency and advocate for programs that target multifamily and public housing "for big returns from investments in energy efficiency."
The Recycling Solution
Recycling is always a key task in maintaining a sustainable household. Check out the Fibrex Group for our line of household and office recycling bins. All of our recyclers contain the maximum possible recycled content, are ergonomically designed and will fit in with your home's décor beautifully. Just a small solution that leads to big results. Give us a call at 1.800.346.4458 to get pricing on all of our #green products.
Portions by Sharon O'Malley - Construction Dive