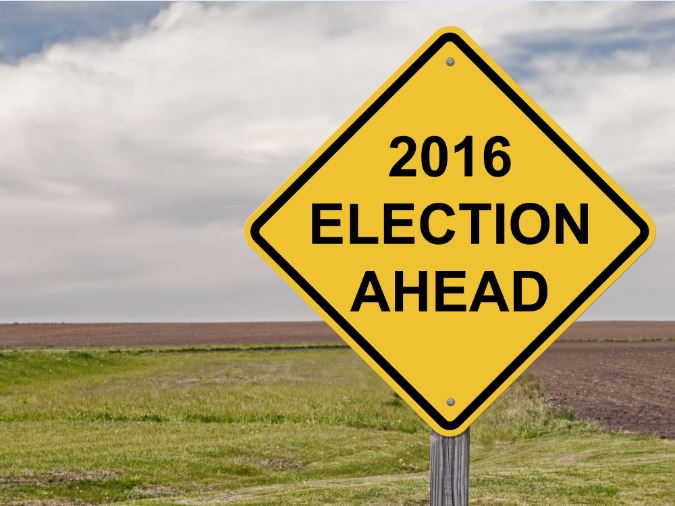 It's unlikely that we'll hear either of the two main presidential candidates — GOP candidate Donald Trump and Democratic candidate Hillary Rodham Clinton — debating the finer points of single-stream recycling or anaerobic digestion on the campaign trail. Yet whoever wins in November will affect the waste industry for the next four to eight years — and campaign donations show that companies are paying attention. While most waste regulation happens on the state and local level, federal policy lays the groundwork and can still have big implications.
Looking at the last eight years, we've seen how a president can affect the industry. As part of President Obama's Climate Action Plan, the Environmental Protection Agency (EPA) has released new methane emissions standards for landfills that relate to sites across the country. The EPA has also set the big goal of reducing food waste 50% by 2030 and has been active on a number of other sustainability issues. Obama signed the Microbead-Free Waters Act of 2015 and has followed the annual tradition of issuing a presidential proclamation for America Recycles Day. In 2010, he used the day to reference the need for better e-waste management.
The 2016 Democratic Party Platform doesn't have any explicit references to waste and recycling, however it does have multiple pages on climate change, clean energy, and environmental justice — including the belief that "carbon dioxide, methane, and other greenhouse gases should be priced to reflect their negative externalities." In a speech at the 2014 Institute of Scrap Recycling Industries convention, Hillary Clinton lauded the recycling industry for "driving innovation and resource efficiency," and said it "offers a chance to improve the environment and stimulate the economy at the same time." The Clinton Global Initiative has also funded a number of waste-related projects.
The 2016 Republican Platform advocates for less government involvement in the environment: "The central fact of any sensible environmental policy is that, year by year, the environment is improving ... As a nation, we have drastically reduced pollution, mainstreamed recycling, educated the public, and avoided ecological degradation." The platform calls for turning the EPA into "an independent bipartisan commission, similar to the Nuclear Regulatory Commission" and forbidding the agency from regulating carbon dioxide. On a broader level, the platform rejects both the Kyoto Protocol and the Paris Agreement and Donald Trump has questioned the validity of climate science.
At this point, it is assumed Clinton would continue many of Obama's environmental policies and Trump would take such policies in a different direction. For these reasons — not to mention labor and economic policies — the next president will influence waste and recycling in a significant way.
*Original by Cole Rosengren | August 3, 2016 www.wastedive.com