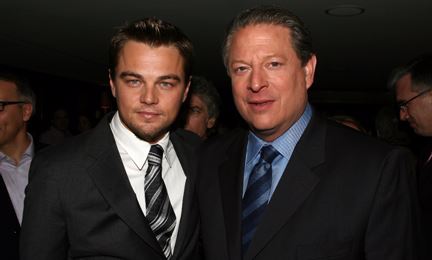 Not All Superheroes Wear Capes
When he's not making the most iconic films of our time or making love to the world's most beautiful women, Oscar-winner Leonardo DiCaprio is attempting to save the world. As a consistent activist for our planet's environment, the acclaimed actor has used his leverage, intelligence, and booming voice for good in this world. Traveling around the planet to the places where climate change is felt the most, Leonardo DiCaprio makes a desperate case to viewers in "Before the Flood" begging the world to pay attention and wise up.
"Climate change is the most critical and urgent problem facing our world today, and it must be a top issue for voters this Election Day," the actors told The Hollywood Reporter. "We need leaders not only in the United States, but across the globe, who believe in the science of climate change and who have the courage to take a stand for our planet."
Watch DiCaprio's "Before the Flood" for free here.
**Original POSTED BY BRANDON BARRETT · OCTOBER 31, 2016
HTTPS://WWW.WORLDCLASSNEWYORK.COM/BLOGS/NEWS/WATCH-LEONARDO-DICAPRIOS-CLIMATE-CHANGE-DOCUMENTARY-FOR-FREE