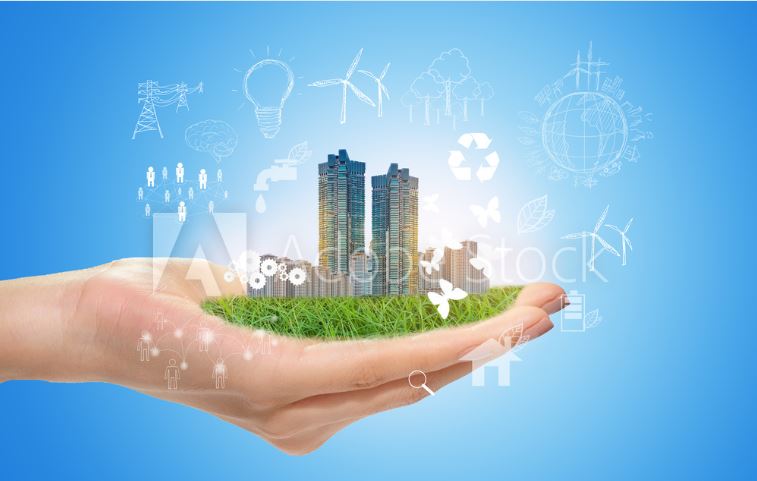 WASHINGTON, D.C.—USGBC announced the results of the Dodge Data & AnalyticsWorld Green Building Trends 2016 SmartMarket Report, to which USGBC is a contributing partner. The new report, conducted in nearly 70 countries, demonstrates that global green building continues to double every three years. The report also finds emerging economies like Brazil, India, Saudi Arabia and South Africa will be engines of green growth, with development varying from twofold to sixfold over current green building levels.
"International demand for green building, due in great part to the LEED green building program's global popularity, has grown steadily over the years," said Rick Fedrizzi, CEO and Founding Chair, USGBC. "Countries are looking for tools that support stable and sustainable economic growth. International business leaders and policymakers recognize that a commitment to transforming the built environment is crucial to addressing major environmental challenges."
Increasing consumer demand has pushed the world's green building market to a trillion-dollar industry, a surge that has led to a corresponding increase in the scope and size of the green building materials market, which is expected to reach $234 billion by 2019.
The SmartMarket report also revealed that expansion will continue in developed countries such as the United States, Germany and the United Kingdom. Across all regions, many survey respondents forecast that more than 60 percent of their projects will be green by 2018.
Seven Percent Increase in Asset Value
Economic forces were cited as the most important drivers for many of the countries surveyed. The report found that green buildings offer significant operational cost savings compared with conventional buildings. To this effect, respondents expect a 14 percent savings in operational costs over five-year savings for new green buildings and 13 percent savings in operational costs over five years for green retrofit and renovation projects. Building owners also report that green buildings—whether new or renovated—command a 7 percent increase in asset value over conventional buildings.
Today, there are nearly 75,000 commercial projects participating in LEED across the globe, with 1.85 million square feet of building space becoming LEED certified every day.
"The growth of LEED reflects its global adaptability as the world's most widely used and recognized system guiding the design, construction, operations and maintenance of green buildings," said Mahesh Ramanujam, COO, USGBC. "LEED is a critical tool in creating structures that mitigate greenhouse gas emissions; create healthier indoor environments for workers, students and community members; and lower utility bills for building owners through reduced energy and water use."
Click here to access the report.
**Green Lodging News - 3/1/2016