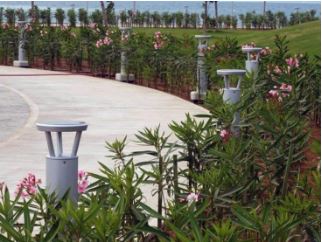 In its biggest year to date, the United States solar market nearly doubled its annual record, topping out at 14,625 MW of solar PV installed in 2016. This represents a 95% increase over 2015's then record-breaking 7,493 MW. GTM Research and the Solar Energy Industries Association (SEIA) previewed this data in advance of their upcoming U.S. Solar Market Insight report, set to be released on March 9.
For the first time ever, U.S. solar ranked as the No. 1 source of new electric generating capacity additions on an annual basis. Altogether, solar accounted for 39% of new capacity additions across all fuel types in 2016.
"What these numbers tell you is that the solar industry is a force to be reckoned with," said Abigail Ross Hopper, SEIA's president and CEO. "Solar's economically-winning hand is generating strong growth across all market segments nationwide, leading to more than 260,000 Americans now employed in solar."
The non-residential market also exceeded expectations with two major growth drivers in the segment. The first is community solar, adding a record total of more than 200 MW, led by Minnesota and Massachusetts. Second, rate design and net energy metering fueled a rush in project development and installation growth across a number of major state markets, most notably in California.
On March 9, GTM Research and SEIA will release the complete U.S. Solar Market Insight 2016 Year in Review, the industry's definitive source of state and segment-level solar data, analysis and forecasts.
*Original posted February 15, 2017 by Kelly Pickerel www.solarpowerworldonline.com