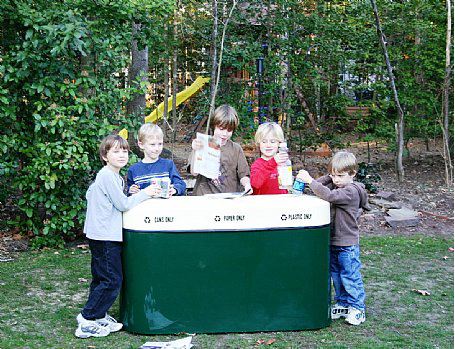 With the Summer season finally here, we offer the following tips to make this summer better than ever!
Rather than buying small, travel-sized toiletries, fill reusable containers with shampoo, soap, and other necessities.
Reuse plastic or paper shopping bags to pack items for your trip and recycle them afterwards. Plastic shopping bags are perfect for keeping dirty shoes and wet bathing suits separate from other items in your suitcase, while paper bags are great for packing snacks for the car.
Choose electronic tickets when booking airline flights to reduce paper waste.
Take only napkins, condiment packets, free brochures, maps, or coupons that you will actually use.
Take along plastic bags to collect your used beverage containers for recycling at rest stops.
If you change your own motor oil, recycle it at a "quick lube" shop, gas station, or auto store that accepts used motor oil for recycling.
To pass the time on long drives or rainy vacation days, bring scrap paper for drawing and games.
Start an art project with "found" objects – collages and sculptures made from discarded items are a growing trend!
Shop at stores that specialize in used sports equipment – you'll save money and promote reuse.
When you're stuck inside on a rainy day, clean out your closet and collect the old clothes and toys for donation to a charity or your next garage sale.
Spend your free time volunteering at a local park or helping out with environmental clean-ups.
Build a backyard fort or tree house from recycled materials, such as wood scraps, cardboard, and other found items.
Summer is a popular time for barbeques and other outdoor festivities. At your next party, set the picnic table with reusable dinnerware, and remember to recycle all bottles and cans after the party!!
Hot summer days require gallons of thirst quenchers. Be sure to recycle the used beverage containers.
Consider putting a filter on your water tap and refilling bottles with the filtered water. Instead of buying many small drink bottles, buy drinks or drink mixes in bulk and fill reusable bottles.
At the beach, use old buckets and other items in your house to build sand castles instead of buying new products at the store.
When visiting beaches and parks, be sure to take out everything you bring in, so that you leave places unlittered and undisturbed.