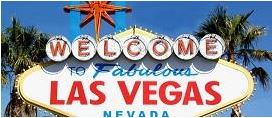 The city of Las Vegas and NV Energy announced a new partnership in December, 2015 that has potential to take the city to a new level of environmental sustainability by becoming a leader in renewable energy. Upon approval of a filing to the Public Utilities Commission of Nevada and ratification by the Las Vegas City Council, this partnership will dedicate to city operations a portion of energy produced by a local solar facility that is currently in development. The energy dedicated from this solar facility, coupled with the power the city receives from NV Energy that already satisfies Nevada's renewable portfolio standard, will allow the city of Las Vegas' retail load to be served 100 percent by renewable energy.
In partnership with NV Energy, every streetlight, city park, community center, fire station, service yard and public building owned by the city will be 100 percent powered by renewable energy.
"This partnership is going to be a sustainability game changer for our city," said Las Vegas Mayor, Carolyn G. Goodman. "One thing people are surprised by is how environmentally conscious Las Vegas is when all they know appears to be less than sustainable. However, we are proud to join other community and business leaders who are all leaders in conservation. If the approvals happen we will become the first city of our size in the nation to achieve 100 percent renewable energy for city operations."
Boulder City Plant to Help City Reach Goal
The solar facility that will be initially supporting the city's 100 percent renewable energy goal is the 100-megawatt (AC) Boulder Solar power plant currently under development in the Eldorado Valley of Boulder City, Nev.
"We are proud to partner with the city of Las Vegas to help them meet their sustainability goals while developing Nevada's renewable energy resources," said Paul Caudill, NV Energy President and CEO. "Mayor Goodman and the city join other major customers like MGM Resorts, Station Casinos, Boyd Gaming, Caesars Entertainment, Wynn Resorts, Las Vegas Sands, and Switch in the drive toward a green energy future. Importantly, new solar projects are also exceptionally competitive, and will not impact customer rates."
Switch, the developer of SUPERNAP data centers, is the revolutionary technology solutions company led by inventor and solutionist Rob Roy. As founder and CEO he holds 218 patents and patents pending that have produced an essential and future-forward transformation in data center architecture, engineering, technology and operations. Both Switch and the city of Las Vegas are partnering with NV Energy.
"Having the city of Las Vegas join Switch in becoming the first two entities in southern Nevada to become 100 percent renewably powered sends a powerful statement to the rest of the world," said Adam Kramer, Executive Vice President of Strategy for Switch. "Whether businesses are looking for a place to relocate, host a convention or place their data, Las Vegas' commitment to sustainability makes those decisions much easier."
Go to Las Vegas' website.