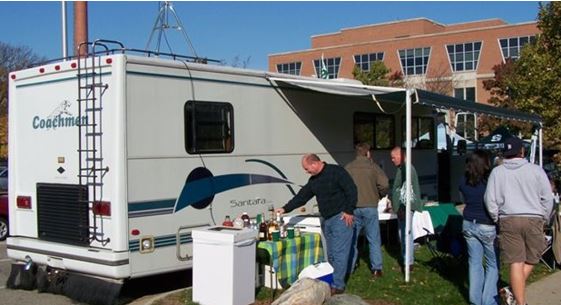 The fall season is upon us which means football time! Special event staff at universities and colleges throughout the country will have to deal with trash and recycling collection. The recyclable Encore collection boxes are a great budget friendly solution to your needs. Festivals, football tailgating, concerts, weddings and holiday events are all great applications for the Encore Trash and Recycle Boxes!
The Encore Special Event Box is a recycle-friendly trash or recycling container that includes a "multi-function" lid and 55 gallon liner bag. Containers are plain and can be customized with your company logo or event identification sticker.
Please contact the Fibrex Group at 1.800.346.4458 for more info or visit us at www.fibrexgroup.com.