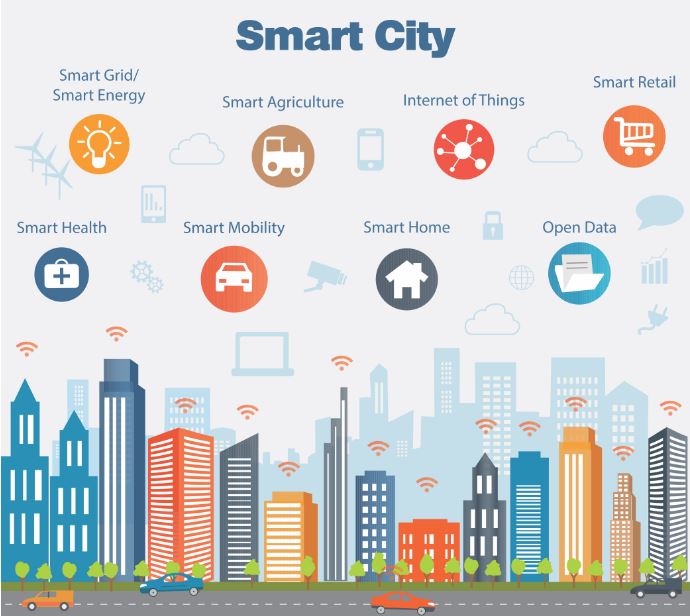 The immense hype around the Internet of Things (IoT) certainly hasn't gone unnoticed by businesses, as IDC's latest research revealed that 31% of companies surveyed have already deployed IoT, with another 43% looking to deploy within the next 12 months. However, a recent study from the IoT Institute shows that only 25% of businesses feel that they have a clear IoT strategy.
What this data suggests is that businesses continue to rush into the IoT fray, but that many are doing so without asking the fundamental question of "Why?"
To predict the IoT future, it helps to look to the past
Without an answer to that critical question, it's hard to develop a clear business strategy around IoT. Are you pursuing IoT in order to increase efficiency and reduce costs? To introduce new revenue models? Or to deliver new services that enhance your customers' experiences? Once you know what business outcomes you're trying to accomplish, the business case for IoT is much easier to define.
The industry has been talking a lot about "digital transformation" over the past couple of years, focusing on the efforts companies are undertaking to transform the way they do business based on new connected technologies. And IoT plays a key role in enabling this transformation for today's businesses. So by identifying the clear business outcomes and goals you want to achieve with IoT, your roadmap to digital transformation becomes much clearer.
When it comes to defining an IoT strategy, though, too often companies focus solely on how they are going to connect their assets or products. There seems to be a belief that if you connect them, the benefits will roll in.
But IoT isn't just about connecting things – it's about engaging in a conversation.
This is what's most exciting about IoT (and what enables a true shift in the way you do business and make money) – the ability to have a constant conversation with the customers and end-users that utilize those assets and products. And do it in on a massively scalable level.
Always-on means always engaged
IoT provides the always-on connectivity needed to establish an ongoing services relationship with your customers. But this connectivity is merely a means to an end, enabling you to learn and understand how customers are using those products, to learn about the environment in which those products operate, and ultimately use those learnings to find new ways to deliver value.
A packaged food distributor can use a connected vending machine to understand the buying patterns of their customers and ensure that the right snacks are stocked at appropriate times to maximize their sales. A heavy machinery manufacturer can offer a "zero downtime" service that analyzes machine performance and makes sure 3rd party suppliers have parts on hand just in time for replacement. That manufacturer can monetize both the value added service as well as the partner relationship, again by constantly listening to their end users.
So, what best practices should you keep in mind as you bridge the gap from merely connecting devices to achieving business outcomes through a real-time conversation with customers?
1. Think about scale
As you plan your IoT business it's important to select IoT solutions and business partners that will enable you to scale your connected services over time. Start by selecting a networking strategy that has global reach so that you can quickly and cost-effectively expand your IoT services into new countries as customer demand dictates. In many cases, using the mobile network is an obvious choice. It is ubiquitous, reliable, secure and increasingly cost-effective. Simultaneously, selecting an IoT connectivity management platform that is widely deployed and deeply integrated into the mobile networks worldwide ensures your IoT service is ready for global deployment and scale.
2. Embrace the cloud
Cloud-based IoT platforms will give you the flexibility and efficiency to get to market quickly with your IoT services. The Software as a Service (SaaS) model of such platforms means your connected services can be agile, benefitting from rapid cycles of innovation and the on-demand scale of cloud-based implementations.
3. Automate, automate, automate
IoT and digital transformation is nothing if not characterized by business process automation. Managing connected devices should not get in the way of figuring out how to deliver value out of the conversation. A properly designed IoT platform lets you do just that. Whether it is provisioning the connected services, diagnosing service performance or managing ongoing costs, an IoT platform can automate away many of those tasks, freeing you up to manage your core business. In short, let connectivity work for you – not the other way around – as you uncover new sources of revenue.
Starting that IoT conversation
It's important to remember that IoT is not solely about things being connected, it's about the services you can enable through that connectivity. And those services provide the foundation for an ongoing conversation and relationship with your customers that enables you to continuously adapt and better meet their needs over time.
For this reason, companies that focus first on the tactics of connecting their products – instead of the services they plan to deliver and the ongoing conversation those services enable with their customers – often end up having to refine their strategy later on. Instead, begin by identifying the services that you want to deliver to your customers to enhance their experiences, then invest in an IoT strategy that lets you focus on that always-on conversation.
*Originally posted 10/5/16 by Sanjay Khatri in PLATFORMS