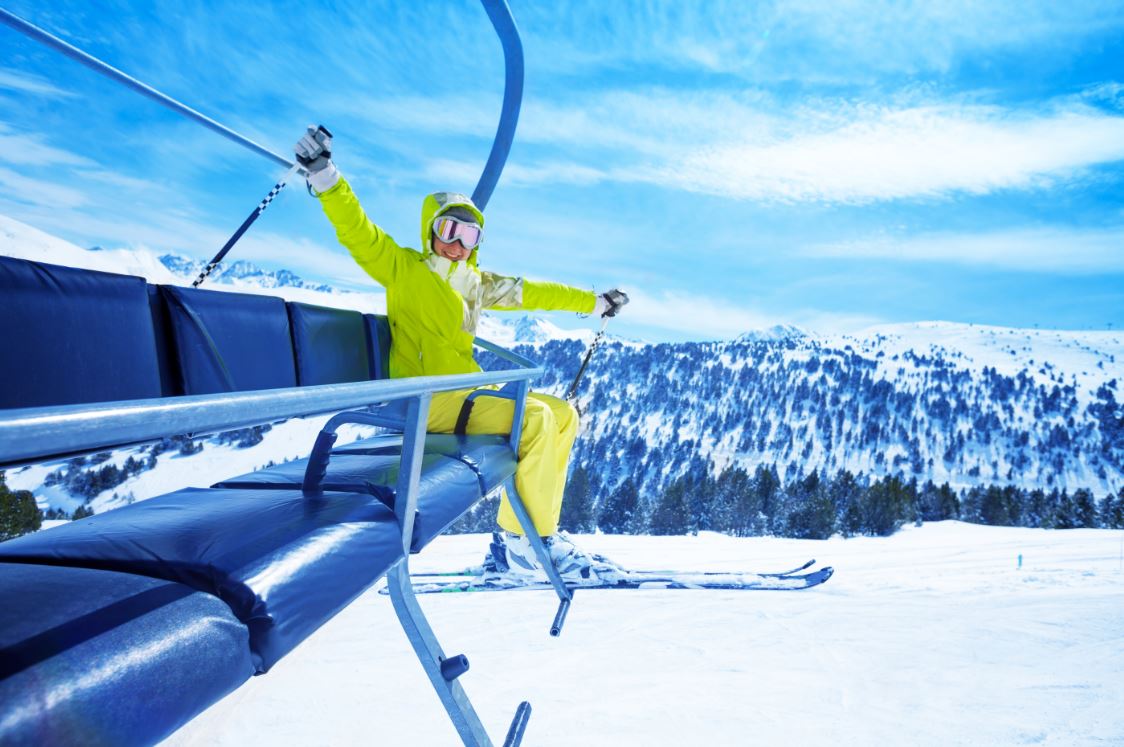 Some tips to help you fight climate change and save the slopes after #snowmageddon.
A snowy winter season is of optimal importance for the skiing and snowboarding industry. But less snowfall and higher temperatures due to climate change increasingly threaten the length and success of the season, creating an environment that may one day be inhospitable for skiers and boarders.
The winter sports industry is in an awkward position: Large ski and snowboard resorts use large amounts of energy and release high levels of carbon dioxide into the atmosphere in order to keep their resorts running smoothly, yet those same actions come back to haunt them. Winter resorts are now taking charge and turning green in order to ensure their survival. Aspen leads the winter resort pack in its green efforts: The resort was the first to purchase wind power and the first to offset 100 percent of its electricity.
Many organizations recognize the importance of fighting climate change and are energized and organized in their campaigns. Groups like Protect Our Winters and the Sustainable Slopes initiative by the National Ski Areas Association fight to reduce the effects of climate change on winter sports areas to ensure that they're available for generations to come.
Individuals share an important part in the mission to save the slopes as well; the tips below will help you stay green on the slopes, whether you're a skier or a boarder.
Green boards and skis. If you're in need of new equipment, make an effort to shop for sustainable products, like bamboo snowboards and Paulownia (a sustainable type of wood) skis. Also keep an eye out for eco-conscious companies. Colorado's Venture Snowboards runs its entire operation on wind power.
Green gear. Ski and board clothes, too, come from sustainable sources. Check out these companies that use organic cotton: Klattermusen and Mountain Equipment Co-op. If you are into fashion of the future, this solar-powered LED ski jacket could come in handy when it hits the market.
Green resorts. Make sure to do your research about the environmentally friendly practices of resorts on your list. As mentioned above, Aspen is doing great things in this arena, as are Smugglers' Notch Family Resort in Vermont and Park City Mountain Resortin Utah. For a full list of the top seven green ski destinations in the United States, see here.
Green transportation. Look to greener methods of getting to the slopes. Carpooling will cut down on gas and emissions. Check public transportation in your destination of choice; many towns near winter ski resorts offer buses and shuttles to transport skiers and boarders to and fro. Even big cities that aren't necessarily that close to the slopes have green options.Emilio's in New York City runs shuttle services straight to nearby slopes. Look for these options in your hometown or try suggesting/initiating them yourself.
Our current climate problems relentlessly assault the world's winter sports areas, creating less than ideal conditions. It is important that individuals, organizations, and resorts alike all take steps to combat climate change and protect the beauty of the winter season. For an inside look from an industry point of view, check out this short film by Teton Gravity Research about how skiers and snowboarders perceive climate change and what they plan to do about it.
And remember, nobody likes a slippery slope, so keep these tips in mind as you plan your next ski or board trip and do your part to save the slopes.
**Reposted from Center for American Progress