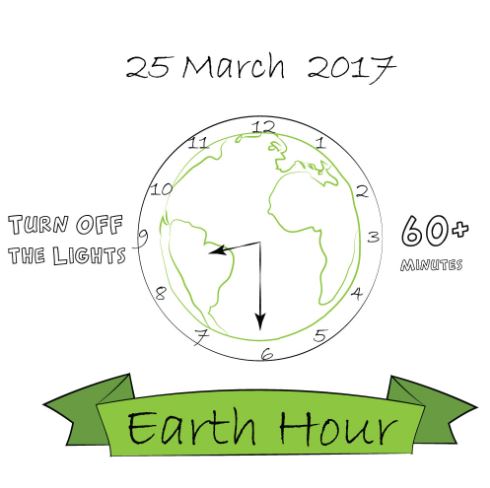 Earth Hour is scheduled for Saturday, March 25 from 8:30 p.m. to 9:30 p.m. local time. It is a lights-off event organized by World Wildlife Fund (WWF) that now has the participation of individuals and groups in almost 180 countries. Earth Hour was started as a lights-off event in Sydney, Australia in 2007. Lights will be dimmed in homes, offices, hotels and landmarks as a reminder to work toward greater efficiency, a sustainable future and to slow and stop man's impact on climate change.
The Earth Hour website features a "How Your Hotel Can Join the Earth Hour Movement" guide. It includes Earth Hour activity suggestions including discounted drinks and Earth Hour themed cocktails, lantern-making classes for kids, the opportunity to dine by candlelight, and creating a pledge board in the lobby for guests to record their actions. Earth Hour can also be used as a fundraising opportunity to support an environmental effort.
The Earth Hour organization has launched a program called "Just One." It has been specifically designed to meet the needs of the hotel industry. Just One will engage guests year-round to create positive change for the planet both in their backyard and around the world.
**Original by Glenn Hasek 2/23/17 http://www.greenlodgingnews.com/earth-hour-set-for-saturday-march-25/