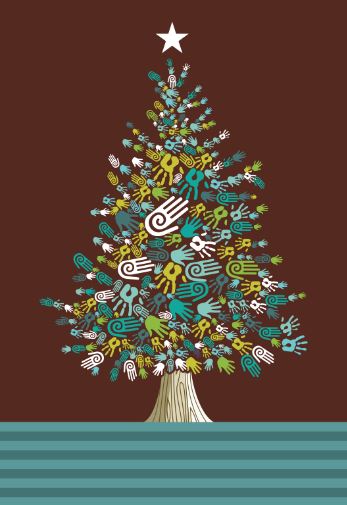 In November, Earth Day Network (EDN) launched a "Help for the Holidays" contest to recognize and reward 10 inspiring teachers with help from partner Southwest Airlines. The giveaway recognized 10 educators who use innovative techniques to teach environmental and climate education in their classroom and rewarded each with a roundtrip ticket to use for the holidays.
Entry to the giveaway required an email which described how the educators address environmental and climate change education in the classroom and why they need a little "help for the holidays". Every entry email had a great story to tell.
"So far, we've built a school garden, sponsored a tiger at the Wild Animal Sanctuary, and conducted an energy audit of the school" boasted one winner, an 8th grade science and high school physics teachers from Colorado. She recently lost her mother and plans to use the ticket to surprise her dad with a holiday visit.
A 4th grade science and math teacher and her husband, a first-year environmental science teacher, each won a ticket for their exceptional dedication to environmental science in their school district. "Planning [an environmental science] class with no formal resources and little support has me exhausted," said the husband. The couple plans to use the tickets to "take a break from all the negativity towards teachers".
This year, a 7th and 8th grade science teacher from Florida has led her class in many projects, including "climate change world conference role play[s], removing invasive plants from sensitive sites, and evaluating how to safely develop crops that feed more people and are adapted to new climate conditions." She is using the ticket to visit a friend who is one of four survivors in a clinical trial that is helping battle cancer.
Stories of great classroom triumph, but also personal hardship, were present in almost every entry. From teachers trying to support their students through recent fear "because so many of them have immigrated to the country as refugees and have family members still in the process of trying to become naturalized citizens," to teachers who have spent every single 'vacation' day in professional development to be a better educator and leader for their students, EDN was overwhelmed by the quality of entries from dedicated educators across America.
Earth Day Network is inspired by the work of teachers and educators around the world. EDN is happy to support everything they do to increase student learning and environmental awareness in the classrooms and beyond.
*Original at http://www.earthday.org/2016/11/18/earth-day-network-gives-ten-inspiring-teachers-little-help-holidays/