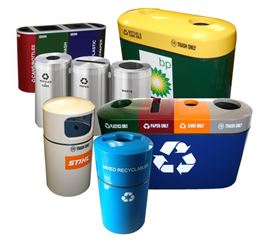 Dunkin' Donuts is ending its use of Styrofoam cups in New York City. The decision is in line with a new law taking effect in the Big Apple, which bans the use of Styrofoam, including plates, cups and to-go boxes, as of July 1. The doughnut chain is replacing its Styrofoam cups with new #5 recyclable polypropylene cups, according to Christine Riley Miller, senior director of corporate social responsibility for Dunkin' Brands. Miller said: "This cup is accepted in New York City's municipal recycling program which means, if disposed of properly, it can be diverted from local landfills. We will continue to evaluate and test all available cups until we believe we have found the best solution based on cost, performance, commercial viability and environmental impacts."
Dunkin' has said it plans to soon transition away from foam products in other markets, and establish a plan to move completely to recyclable cups by the end of this year. NYC policy makers in NYC considered the fact that Styrofoam cannot be recycled when it passed the ban on single-use polystyrene products #FoamBanNYC
Recycle properly with Fibrex Group's line of specialized public area recycling receptacles. Check out our cart housing, smart sensor & solar technology products at www.FibrexGroup.com.
Originally posted by Jonathan Barnes | www.wastedive.com