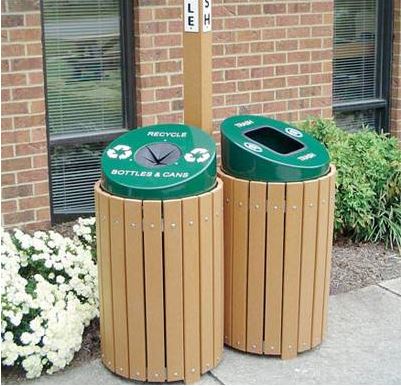 Dr. Pepper is contributing $300,000 to help fund public-space recycling efforts across the nation.
The soda giant, officially known as Dr. Pepper Snapple Group, is for the second year in a row partnering with Keep America Beautiful to offer grants that will fund recycling bins in city, regional and state parks.
Keep America Beautiful (KAB) affiliates as well as government agencies can apply for funding on the program's and applications will be accepted until Feb. 11.
According to a KAB press release, last year 33 grants were awarded to entities in 23 states, and more than 700 recycling bins got introduced into parks.
Said Brenda Pulley, senior vice president, recycling at KAB: "Through the Keep America Beautiful bin grant program, we are encouraging more than 720 million park visitors each year to recycle, reduce litter and protect beautiful parks and recreation centers."
Fibrex Group is your one-stop provider for outdoor recycling containers & recycled plastic lumber site furnishings. Made in the USA since 1990, our green-design products are made from sustainable resources and always contain the maximum possible recycled content. We offer very competitive factory direct pricing on our entire selection of eco-friendly park products which are built to last and covered by the best warranties in the industry. Call 1.800.346.4458 or contact us today for more information!
(originally reported in Resource Recycling 1/15/14)