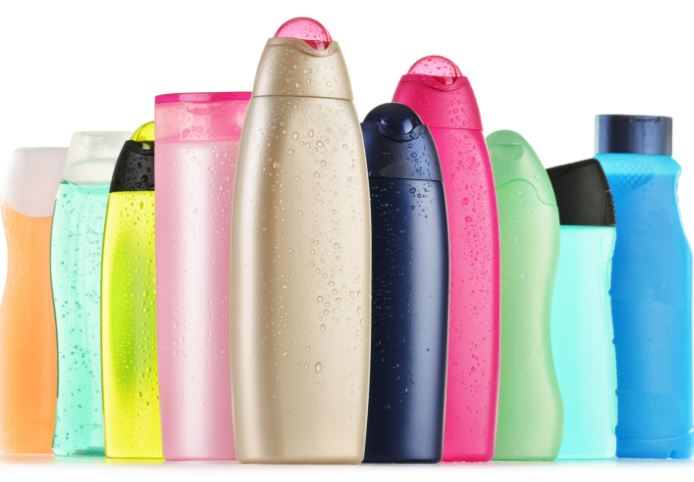 Imagine this scenario: You're in the shower, squeezing out the last few drops of your shampoo. Without a thought, you toss the empty bottle into the tiny trash bin in your bathroom, mentally cheering yourself on for the slam dunk you just made. Maybe it didn't even cross your mind to save the bottle and stash it in your designated recycling bin. If this sounds familiar, you're not alone.
Only 14% of Americans recycle their bathroom empties, compared to a whopping 50% who recycle their kitchen empties, according to Unilever, the beauty conglomerate that owns brands like Dove, Simple, and Suave. This huge discrepancy has prompted the company to resurrect its "Rinse, Recycle, Reimagine" campaign to encourage consumers to take small steps toward preserving our planet. Who's the voice leading the charge? Candace Cameron Bure, of Full House and Fuller House fame.
"Only 14% of Americans actually recycle their bathroom empties and I wasn't one of them," admits Cameron Bure. "So, I thought this was a great campaign to help Americans like me rethink recycling and to not forget all those lotions, shampoos, body wash, and makeup containers...that we forget."
It's easier than you think. Many people believe that beauty products have to be cleaned thoroughly before you can recycle them, but that's actually not the case. "I never recycled bathroom products because you can't [always] get in to [clean] those containers," says Cameron Bure. "[But] all the containers go through a sanitation process [in the recycling plant] that cleans out everything." So, don't feel like you have to stress about that last drop of lotion in the bottle. "The process [breaks] down the material and they can become things like coats and other bottles," says Cameron Bure.
By partnering with Cameron Bure, Unilever hopes to spread awareness through social media (#RethinkRecycling). Although Unilever already uses recycled material in its brands' packaging, the company has also set an aggressive goal to dramatically increase recycled material content in the next four years.
So, before you upload a proud Insta or YouTube video of your product "empties," make sure you're taking steps to ensure those shampoos, conditioners, body lotions, and even makeup containers don't go to waste. Whether it's keeping a dedicated recycling bin in your bathroom or simply disposing of your recyclables in your kitchen's blue bin, the small steps you take make a big difference.
*Original By: Mi-Anne Chan http://www.refinery29.com