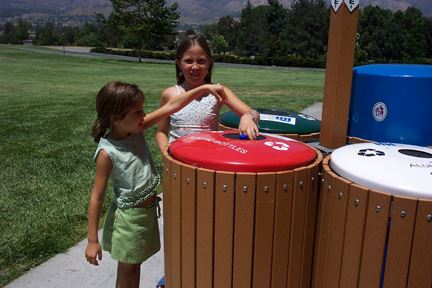 Think for a moment about all the trash you produce in a day. If you're like the average American, you generate 4.4 pounds of trash in just one 24 hour period. Instead of all that trash going into a landfill, help us ensure that more of it gets recycled and given a new life.
November 15 is America Recycles Day! Keep America Beautiful (KAB) is encouraging the entire country to recycle more. Americans recycle just 35 percent of our waste, and we need YOU to help us change that.
Take the 'I Recycle pledge' today, and tell America what you pledge to recycle more. You can make your pledge go even further through the America Recycles Day Thunderclap, which will post a synchronized message of support on the Facebook or Twitter accounts of all the supporters at the exact same time on America Recycles Day. All it takes is one click!
Check out www.fibrexgroup.com for the most attractive & economical recycling solutions for your office, university, dorm room, school, home, or apartment building. Our vast line of products can accommodate any recycling program of any size. We are also offering a 15% discount off our entire line of products! Just mention our America Recycles Day promotion.
Thanks for supporting this important campaign!