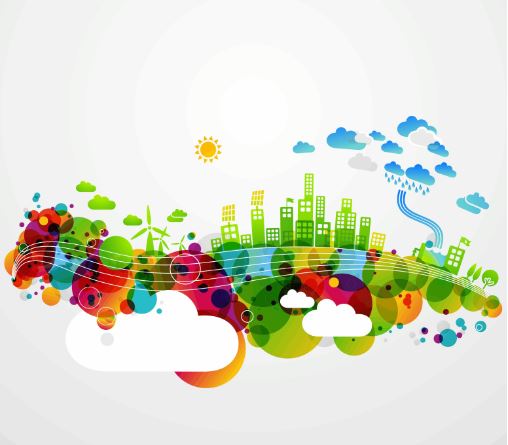 The American Institute of Architects' (AIA) Committee on the Environment has selected its top 10 2016 green building projects, which the organization said exemplify "sustainable architecture and ecological design." The AIA said its 20th annual lineup of sustainable design projects highlights those that "are the result of a thoroughly integrated approach to architecture, natural systems and technology." The organization said it conducted a study of nearly 200 past winners and found that the honorees have consistently exceeded almost every industry standard.
Green building elements like natural light and ventilation, stormwater management and its re-use, rooftop solar and green roofs, electrical vehicle charging stations and renewable energy systems all made their way into one or more of these projects. The winners also represent a variety of building philosophies, such as net-zero, Living Buildings, WELL and LEED. In addition, with the exception of a project based in Ireland, the AIA's 2016 list is made up entirely of U.S. projects.
The full list includes:
Biosciences Research Building (BRB), Galway, Ireland
Payette and Reddy Architecture + Urbanism
Outstanding Features: Uses natural ventilation for 90% of its cooling and heating; 45% of the building has no mechanical ventilation.
Center for Sustainable Landscapes (CSL), Pittsburgh
The Design Alliance Architects
Outstanding Features: Produces 100% of its own energy; holds Living Building Challenge, LEED Platinum, WELL Building Platinum and Four-Stars Sustainable SITES certifications.
Exploratorium at Pier 15, San Francisco
EHDD
Outstanding Features: Uses San Francisco Bay water for cooling; 800-foot-long roof supports a 1.3-megawatt solar array.
H-E-B at Mueller; Austin, TX
Lake|Flato Architects, H-E-B Design + Construction, Selser Schaefer Architects
Outstanding Features: Uses "the first North American supermarket propane refrigeration system."
Jacobs Institute for Design Innovation, Berkeley, CA
Leddy Maytum Stacy Architects
Outstanding Features: Energy consumption is 90% below national baseline.
Rene Cazenave Apartments, San Francisco
Leddy Maytum Stacy Architects and Saida + Sullivan Design Partners, Associated Architect
Outstanding Features: Focus on healthy living for former homeless, some with mental or physical disabilities; green roof with solar canopy.
The Dixon Water Foundation Josey Pavilion, Decatur, TX
Lake|Flato Architects
Outstanding Features: Certified Living Building; stresses the possible positive impacts of grazing livestock.
The J. Craig Venter Institute, San Diego
ZGF Architects LLP
Outstanding Features: First net-zero energy laboratory in the U.S.
University of Wyoming - Visual Arts Facility; Laramie, WY
Hacker Architects and Malone Belton Able PC
Outstanding Features: One of the biggest solar evacuated tube installations in the U.S.; building designed in accordance with the sun's position to maximize reflected light and reduce solar gain.
West Branch of the Berkeley Public Library, Berkeley, CA
Harley Ellis Devereaux
Outstanding Features: First certified Living Building public library in California; sunlight provides 97% of light.
**Original By Kim Slowey | April 27, 2016