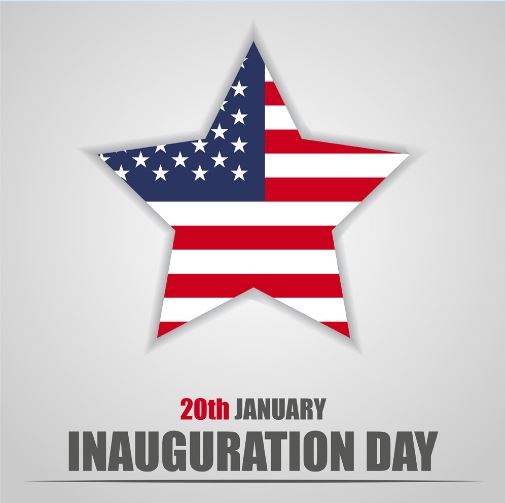 The Presidential Inauguration this week is estimated to be one for the history books. Washington officials are expecting a record turnout, and television networks are predicting record viewing numbers. Whether you're planning to partake in the inaugural festivities from Washington, D.C., or from the comfort of your home, here are eight tips to help green your fete.
1. Digitize Your Memories
Buttons, hats and shirts oh my! With an estimated 2.5 million people expected to converge on the capital for the Presidential Inauguration, souvenir offerings will be plentiful. In fact, 500 temporary licenses are expected to be issued for street vendors on Inauguration day alone. Websites and stores are offering inauguration souvenirs ranging from cuff links to golf balls.
Forego the urge to buy a bunch of souvenirs that won't last, and digitize your memories instead. After all, a picture is truly worth a thousand words, and a picture of a Presidential Inauguration may be worth even more. We're not saying a little Presidential pride isn't in order, but you may find that when all is said and done, your picture is the most valuable keepsake from that historic day.
2. Let Go of the Past
America saw one of the longest and hardest fought campaigns in her history. With that came campaigns signs galore. If you haven't already, it's time to let go of the past and recycle those campaign signs.
Political signs are often made of cardboard, corrugated plastic or paper, which many cities recycle through curbside programs. Try using it as the backboard to advertise your upcoming garage sale or party. There are also many DIY projects that can be constructed with campaign signs, from birdhouse making to furniture building.
3. The More the Merrier
As mentioned above, city officials predict millions of people to converge on the capital for Inauguration Day. That will make getting into the city a bit more complicated than your average commute. Parking restrictions have been expanded to accommodate a record number of tour buses, so securing a parking space may prove hard to come by (and, most likely, expensive).
Make the trip more memorable and carpool with friends. Try a company like TripVerde, whose national ridesharing service pairs like-minded people headed to the Inauguration together, saving money, gas and the environment, "one carbon footprint at a time."
4. Entertain Friends the Green Way
Hosting friends on Inauguration day? Leave your friends seeing green stars with your eco-conscious Inauguration party. From washable dishware to virtual invitations, it may be easier to host a party with both the Earth and the President-elect in mind than you think.
5. Traveling to DC?
Getting to the Inauguration by plane, train or automobile? Be mindful of your carbon footprint while traveling. CarbonFootprint.com enables you to calculate the impact of your travel. For example, an economy class roundtrip flight from Los Angeles to Washington D.C., leaves a carbon footprint of 0.75 tons. To offset that amount, CarbonFootprint.com provides various reforestation and carbon reduction programs worthy of your donation. Or, you can lessen your air travel impact with some simple reduction tips.
6. Get In-the-Know
With the election of a new President comes a new energy cabinet and new energy and environmental policies. Get up-to-date about what's going on. That way, you can watch the Inauguration with friends and impress them with your environmental policy know-how.
If a party isn't in your future, discuss the President's new energy policy around the water cooler and impress your boss. In a job crunch? Look into the future of green jobs and find yourself one step ahead of the pack.
7. Invest in Green Home Improvements
Anticipating an $1,000 economic stimulus check? We know it's tempting to buy that Guitar Hero World Tour you didn't get for Christmas. In uncertain economic times, however, it might be wiser to stretch your dollars and invest in some green home improvements.
Check out GREENandSAVE's Return on Investment (ROI) calculator for over 50 home remodeling projects. They offer simple green remodel ideas, all with the goal of saving money, energy and the environment. For example, invest in a $180 high-efficiency shower head and save $300 each year, a ROI of 111.1 percent. Beyond helping you save money, you'll be contributing to the new green economy and jobs on the horizon.
8. New Administration, New Year, New You
A new administration and a new year: a great time for that green makeover you've been considering. Whether it's carpooling to work with a colleague or starting a recycling program at your school, a green makeover might be the eco-friendly karma you need to start the new year off on the right foot. Here are some fun ways to cement your commitment:
Take the Recycling Pledge with the National Recycling Coalition and increase your recycling efforts in 2017.
Calculate your energy savings and pledge to reduce your carbon footprint with The Green Ribbon Pledge.
Take the Conservation Pledge and spend more time outdoors, reduce and offset carbon emissions or volunteer for a local conservation group.
**Original post by Lori Brown http://earth911.com/living-well-being/style/8-ways-to-green-your-inauguration/