Fibrex Waste Oil Collection Tanks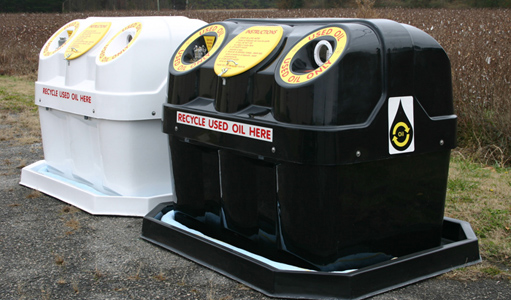 Recycling used motor oil is easy and convenient in South Carolina. The state has one of the best and most comprehensive programs targeting the Do-It-Yourself Oil Changers in the country. There are more than 900 collection sites that accept used motor oil from the public. The majority of these collections sites are run by local governments. Fibrex Group is very proud and thankful that our Profile Used Oil Containers are being used at many of those sites. DHEC continues to issue grants for the installation or replacement of used oil collection containers. Our recently redesigned Profile Used Oil Containers are now available in two different capacities and a wide variety of colors. We have attached our brochure for your review.
SEWE Company has been our local representative in South Carolina providing sales, service and installation for over 20 years. Rex will e-mail you information on the next round of grant applications as well as 2014 pricing for all of his product lines. Fibrex Profile Used Oil Collection tanks have been utilized in collection programs for two over decades by numerous customers throughout SC and the United States.
Thank you again for your support. We greatly appreciate your business!
© 2018 Fibrex Group, Inc. All Rights Reserved. | Call: 1-800-346-4458. | Email: sales@fibrexgroup.com