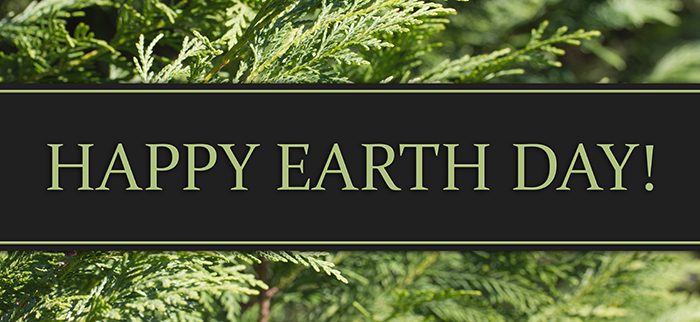 Each spring, the National Park Service and the National Park Foundation invite everyone to celebrate National Park Week. From April 16 – 24, you are invited to celebrate all that America's more than 400 national parks have to offer. And in honor of the National Park Service Centennial this year, all parks are offering free admission the entire week. From diverse wildlife and iconic landscapes, to vibrant culture and rich history, our National Park System has something for everyone.
Celebrate a little closer to home with an Earth Day Event in your own town, on campus or at work. Start a recycling program, clean up a park or beach, even educate your friends and co-workers about the environment. Whatever you choose to do, every effort counts and makes the Earth a better place for all of us.

We are happy to announce the release of the new 2016 Play Mart Nature of Early Play catalog!! Our natural playground equipment and early childhood equipment products - Nature of Early Play - reconnect young children with the natural world. We engineer materials and product designs based on their impact on the world in which children grow. We aren't just "going green". We have been recycling, reusing, and reducing for over 30 years. It's how we're wired. We do much more than just recycle office supplies - our main product is fully recycled! We constantly strive to streamline processes and redesign products to cut out waste and increase durability. This impacts you, us and our children far into the future.

© 2018 Fibrex Group, Inc. All Rights Reserved. | Call: 1-800-346-4458. | Email: sales@fibrexgroup.com